$12,140–$25,148 Inventory Prices
Key Specs of the 2013 Ford Explorer
Explorer base trim shown
From the Cars.com Vehicle Test Team
The good
Exhilarating performance in Explorer Sport
Headroom in all rows
Cargo room behind third row
Four-cylinder gas mileage
Crash-test ratings
The bad
Poor reliability
Onerous MyFord Touch controls
Second-row legroom
Third-row access
Thick A-pillars limit sight lines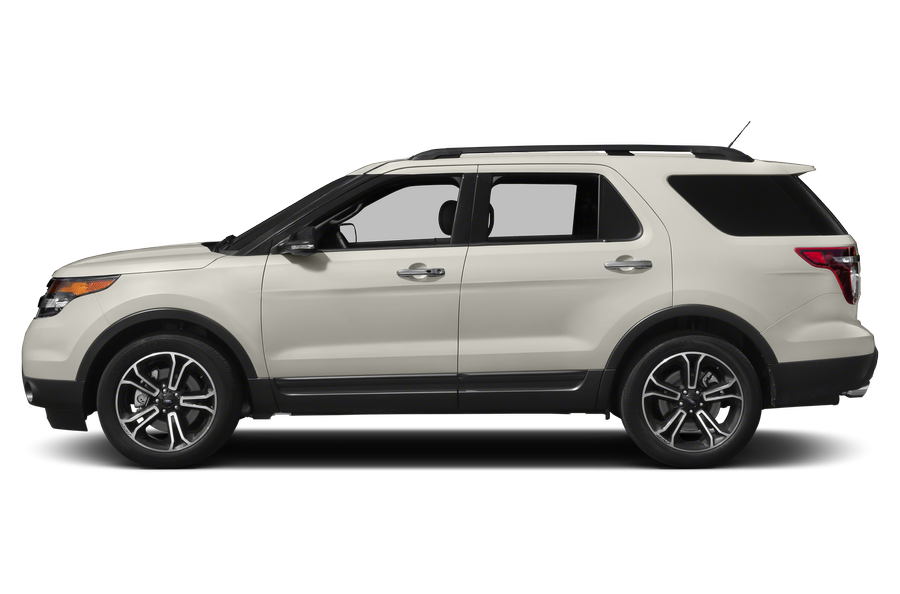 Notable Features of the 2013 Ford Explorer
New 365-hp Explorer Sport
Turbo four-cylinder or choice of V-6s
Seats six or seven
Optional inflatable rear seat belts
Available Terrain Management System
2013 Ford Explorer Road Test

If only for the sheer fun of barreling down the road in a turbocharged V-6 SUV, the Ford Explorer Sport brings welcome fun to the Explorer nameplate for 2013. The new Sport trim level adds the third and most powerful engine to the Explorer lineup, which helps it hustle past other three-row SUVs — even the few that still offer V-8s. It returns respectable EPA gas mileage and improves on lesser Explorers' mediocre handling. The Sport does for the Explorer what hot sauce does for wings.
Though its range of efficient engines is unmatched among SUVs, lingering issues diminish the 2013 Ford Explorer's appeal.
Those shortcomings had the SUV in a tie for last place in our $37,000 SUV Shootout last year (see the results), and while this year's updates address some of them, they ignore others.
The Explorer seats six or seven, depending on seating configuration, and comes in base, XLT, Limited and Sport trims. Compare them here. Besides the addition of the Sport, the 2013 Explorer also gets some updates to its optional MyFord Touch system; stack up the 2013 and 2012 Explorer here. The Sport comes with standard all-wheel drive while the others offer front- or all-wheel drive. Engines include a turbo four-cylinder, a normally aspirated V-6 and a turbo V-6; Ford markets both turbos under the EcoBoost moniker. We've tested all three.
From Slowpoke to Speeding Ticket
The Explorer's 240-horsepower, turbocharged 2.0-liter four-cylinder — a $995 option on front-... Read more
Latest 2013 Explorer Stories
Absolutely Love this Car
I've had my Ford Explorer for 5 years now. Its absolutely beautiful and a great ride. The technology in the car is great and love the comfort as well. Read full review
Best family car we have owned
CAr is outstanding. Great style to the car, very comfortable and has all of the features that all luxury cars have. Read full review