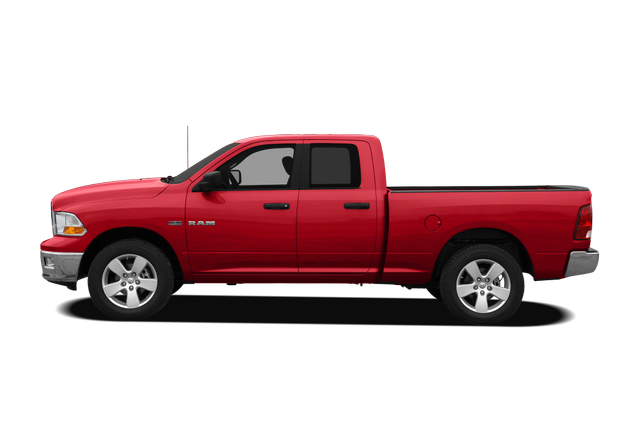 Dodge built its first car in November 1914 and entered the truck market in 1917. It debuted a ram hood ornament in 1932, but the first Dodge Ram pickup truck didn't arrive until 1981. These earliest Dodge Rams were lightly restyled versions of a different truck Dodge introduced in 1972. A modest 1986 face-lift for the Ram added its trademark crosshair grille. The pickup's dramatic big-rig look, with a bold vertical grille and hood set above the front fenders, made its debut for 1994. Sales quickly doubled, then doubled again. Further redesigns followed for 2002 and 2009. The Dodge Ram name was dropped after the 2011 model year, making the 2012s the first Ram-branded pickups. The latest Ram is the new 2019, available as Quad- and crew-cab models. Roomier, improved interiors and a smoother ride are its standout features.
2009–11
2002–08
1994–2001
Latest generation
2009–11 Ram 1500

The all-new 2009 Dodge Ram 1500 sported an evolution of the truck's recognizable big-rig look, and the rear suspension switched from leaf to coil springs. For 2012, the pickup's name changed from the Dodge Ram 1500 to the Ram 1500. Model-year 2013 brought a series of … updates, including a new 3.6-liter V-6 engine, an available eight-speed automatic transmission and an optional four-corner air suspension. A new turbo-diesel V-6 was offered for 2014.
Read more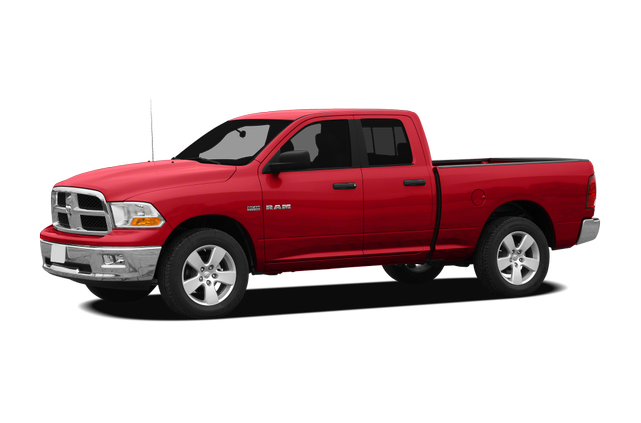 MSRP range

$20,810–$45,810

Consumer rating
Combined mpg

0–16

Body style

Pickup Truck
Notable features in 2011:
New Outdoorsman aimed at active outdoor enthusiasts
New Laramie Longhorn is most luxurious Ram truck yet (available first quarter 2011)
New factory spray-in bedliner available on all models
New Garmin navigation system
Previous generation
2002–08 Ram 1500

The Dodge Ram 1500 was redesigned for 2002, but the styling was not a dramatic departure from the previous model. A larger Quad Cab version now had four full doors that opened in the traditional manner, and there were new single overhead-cam engines: a 3.7-liter V-6 and a 4.7-liter … V-8. The 5.7-liter Hemi V-8 arrived for 2003, and the high-performance SRT-10 — with a 500-horsepower V-10 and six-speed manual transmission from the Dodge Viper — was added in 2004. The roomiest Ram, a four-door Mega Cab, was added for 2006.
Read more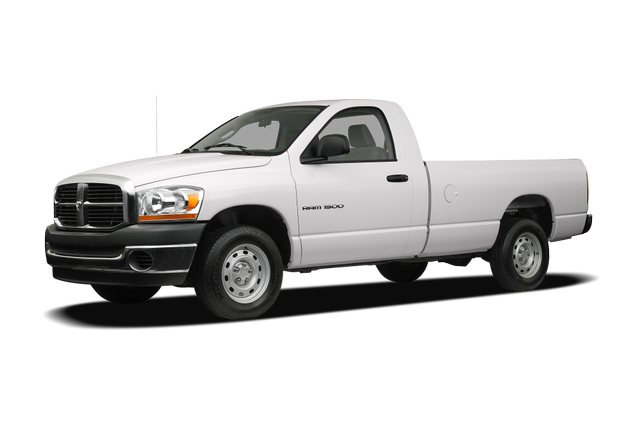 MSRP range

$22,150–$41,350

Consumer rating
Combined mpg

–

Body style

Pickup Truck
Notable features in 2008:
New flex-fuel 4.7-liter V-8 with more horsepower and torque
New SXT model
Optional stability system
Mega Cab model
1994–2001 Ram 1500

The Dodge Ram 1500 was redesigned for 1994 and wore distinctive big-rig styling, with a large crosshair grille flanked by lower-profile front fenders. Available engines included a 3.9-liter V-6 and 5.2- and 5.9-liter V-8s. Regular and extended-cab models were available. A … new-for-1998 Quad Cab was a four-door variant of the extended cab, with rear-access doors that were hinged along the back edge and could only be used when the front doors were already open.
Read more