$12,085–$20,793 Inventory Prices
Key Specs
of the 2014 Buick Encore base trim shown
From the Cars.com Vehicle Test Team
The Good
Well-packaged cabin
Interior materials
Gas mileage
Decent acceleration
Responsive all-wheel drive
The Bad
Handling
Cumbersome backseat folding
Modest cargo room
Spongy brakes
Complicated center controls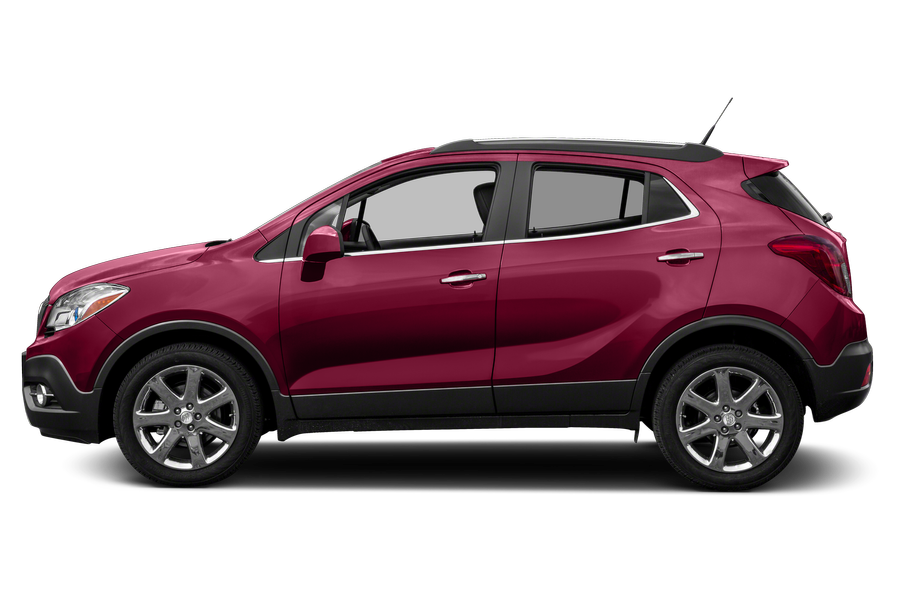 Notable Features of the 2014 Buick Encore
Small crossover slots below Enclave
Front- or all-wheel drive
Turbo four-cylinder, automatic transmission
Seats five
Available heated steering wheel
2014 Buick Encore Road Test

Editor's note: This review was written in April 2013 about the 2013 Buick Encore. Little of substance has changed with this year's model. To see what's new for 2014, click here, or check out a side-by-side comparison of the two model years.
If the 2013 Buick Encore is a sign of more bite-sized premium crossovers to come, car shoppers have plenty to look forward to.
The new segment includes the likes of a BMW X1 and the forthcoming Audi Q3 and Lincoln MKC. The exact parameters for this class are blurry: Base prices and features overlap with everyman crossovers like the larger Ford Escape and Volkswagen Tiguan, while well-equipped models encroach on Audi Q5 and Acura RDX territory.
That brings us back to the Encore — a premium little trucklet with bona fide luxury options. Base, Convenience, Leather and Premium trim levels are available with front- or all-wheel drive; compare them here. We drove an all-wheel-drive Encore Premium whose window sticker you can view here.
That's One Small SUV
Even in its undersized field, the Encore is the runt of the litter, with an overall length less than 169 inches. That's more than a foot shorter than Buick's compact Verano sedan. The X1 and Q3 are longer and wider; heck, the Escape is nearly 10 inches longer. The Encore bears no relation to the Chevrolet Equinox or GMC Terrain from its GM parent; in fact, it's closer to a Mini Countryman — which is about 7 inches shorter still — than either ... Read more
Cars.com reviewer Kelsey Mays describes the Buick Encore's exterior styling as traditional Buick in front, forgettable beyond that. What will stick in people's minds, however, are a commanding seating position and premium interior touches.
Latest 2014 Encore Stories
Cute but has lots of flaws
I am a photographer and needed an SUV. I bought this little red SUV because the salesman recommended it. Bought it used in 2017 with 36,000 miles on it. I like the fuel economy (29-33mpg round trip) ... Read full review
BUY THIS CAR!!!
I work for buick and this car is one of the best i've ever owned! It's sleek, clean, comfortable and reliable. If you buy new the warranty is 2ce as long as most companies and its just overall a great ... Read full review