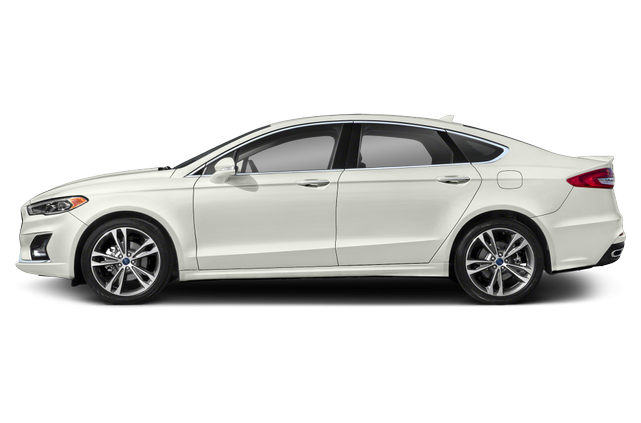 A mid-size sedan offering plenty of choices, the Fusion is available in basic to near-luxury trims, with conventional, hybrid and plug-in hybrid powertrains. It's also one of very few vehicles in its category that can be had with all-wheel drive. Performance-minded drivers can opt for a Sport model with a turbocharged V-6 engine, and all models offer a wide variety of convenience and safety features. But you'll have to act fast if all that sounds good to you; Ford recently announced it would discontinue the Fusion after its current generation.
Latest generation
2013–20 Fusion

One of the best-looking choices in a category not known for distinctive styling, the Fusion offers sporty handling to match its aggressive appearance. The cost of that, however, is reduced visibility and rear headroom compared to the previous generation. Other changes in this … generation include an available turbocharged four-cylinder in place of the old optional V-6, offering similar performance with improved gas mileage. The hybrid version has been joined by a new plug-in hybrid, and some optional electronic safety features have been added, including rear cross-traffic alert and lane departure warning with lane departure mitigation. For 2017, the Sport model got a twin-turbocharged V-6 and other performance tweaks, and the Fusion received minor styling updates for 2019.
Read more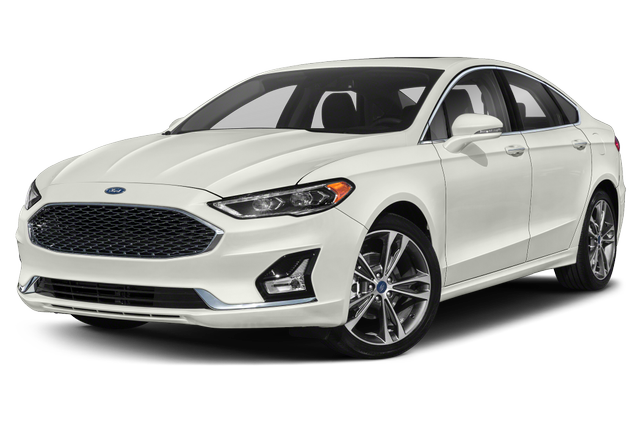 MSRP range

$23,170–$36,450

Consumer rating
Combined mpg

23–27

Body style

Sedan
Notable features in 2020:
Five-seat mid-size sedan
Front- or all-wheel drive
Gas, hybrid or plug-in hybrid drivetrain
Automatic emergency braking standard
Apple CarPlay, Android Auto available
Previous generation
2006–12 Fusion

Sharing a platform with the Mazda6 — but with a boxier, more upright look — the first-generation Fusion was roomy, quiet, comfortable and had a large trunk. The base engine was a 160-horsepower, 2.3-liter four-cylinder, while a smooth 3.0-liter V-6 was optional. An … all-wheel-drive option arrived for 2007, along with standard side curtain airbags. Ford Sync voice recognition made its debut in 2008, and an optional electronic stability system arrived in 2009. A 2010 update included styling tweaks, an available blind spot warning system and a new Sport model. That year also marked the launch of the Fusion Hybrid.
Read more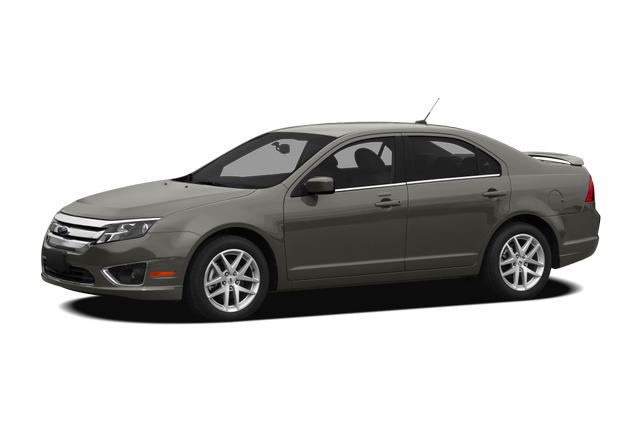 MSRP range

$20,705–$29,175

Consumer rating
Combined mpg

19–26

Body style

Sedan
Notable features in 2012:
Four-cylinder or choice of two V-6s
Manual or automatic
Available AWD
Available blind spot warning system
Available backup camera