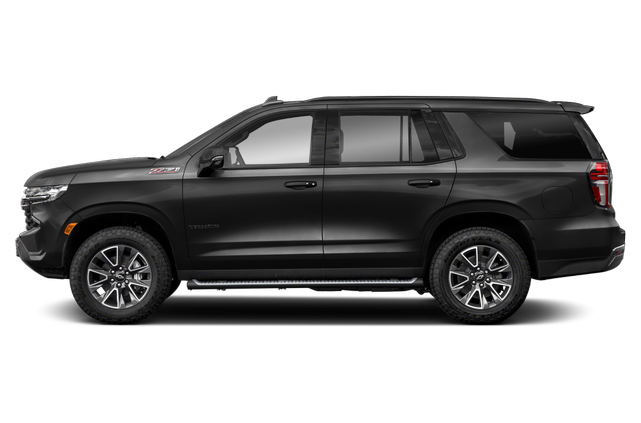 The smaller sibling of the full-size Chevrolet Suburban SUV, the Chevrolet Tahoe has been around for decades and is a strong choice both for hauling people and cargo and for towing boats, campers and trailers. Now in its fifth generation, the Chevrolet Tahoe is even bigger than its predecessor and has a roomier interior.
2021–24
2015–20
2007–14
2000–06
1995–99
Latest generation
2021–24 Tahoe
The latest version of the Chevrolet Tahoe stretches 6.7 inches longer than the outgoing SUV, and its wheelbase is 4.9 inches longer. Three-row seating is standard, and the second row can slide around 10 inches forward and back. The Tahoe is offered in six trim … levels, and the base engine is a 355-horsepower, 5.3-liter V-8 that works with a 10-speed automatic transmission. A 420-hp, 6.2-liter V-8 and 277-hp, turbo-diesel 3.0-liter inline-six-cylinder are available. Rear- and four-wheel-drive versions are offered, and the Tahoe gets a new independent rear suspension in place of the solid rear axle used before.
Read more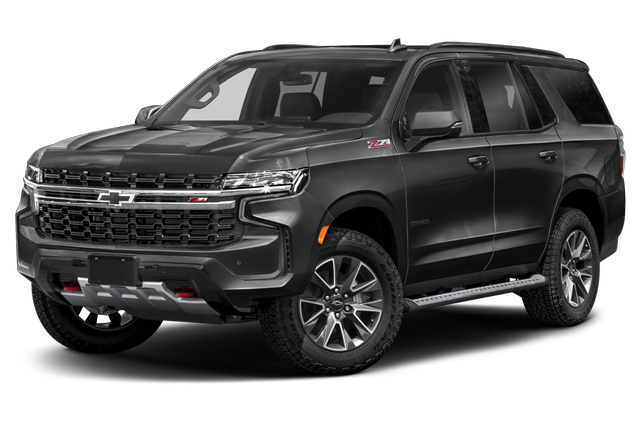 Previous generation
2015–20 Tahoe
A new Tahoe showed its face for model-year 2015, retaining its trademark tall and boxy appearance, but with cleaner, more angular front and rear ends. The cabin got a big upgrade, with high-grade finishes and an attractive layout. The standard 355-horsepower, 5.3-liter V-8 teamed with a six-speed … automatic and featured cylinder deactivation for better fuel economy. Designed to seat nine when equipped with three bench seats, the third row folded flat. The redesign included available safety features, such as front collision warning and infotainment technology that was improved with the addition of Apple CarPlay, Android Auto and an in-car Wi-Fi hot spot.
Read more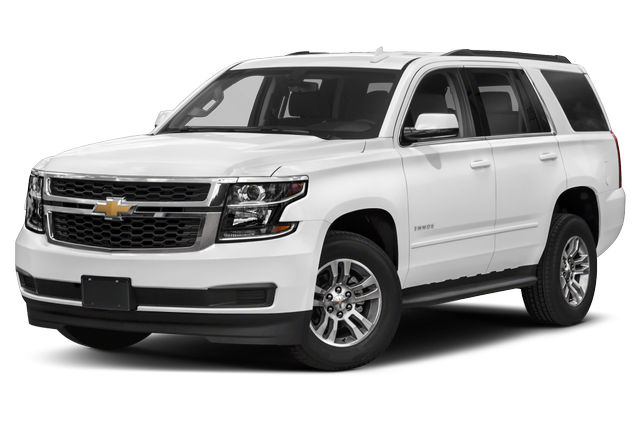 2007–14 Tahoe

The Tahoe was completely redesigned for 2007, borrowing many styling cues from the Suburban and the Avalanche pickup truck. It grew in length and efficiency, as the refined 5.3-liter added cylinder deactivation to save on gas. Safety features like side curtain airbags and stability … control became standard during this generation. The Z71 returned, while top-level Tahoe LTZs could feature flashy 20-inch wheels, a power rear liftgate and GM's real-time damping suspension. Eventually, power output in the 5.3-liter V-8 grew to 320 hp and 340 pounds-feet of torque, and a short-lived Tahoe Hybrid paired electric motors with a 6.0-liter V-8 to return 20/23 mpg city/highway. Heated and cooled seats, Bluetooth connectivity, navigation and a heated steering wheel were higher-end options.
Read more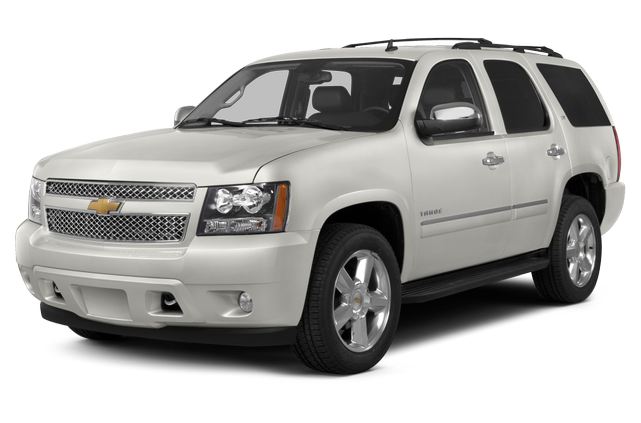 2000–06 Tahoe

A new Tahoe arrived with the new millennium, losing its famed two-door variant and showcasing entirely new exterior and interior looks. The most noticeable addition was a third-row bench that meant the SUV could carry nine occupants when equipped with three bench seats. New features … included standard side airbags and options such as stability control, a sunroof, power-adjustable pedals, a rear-seat entertainment system and navigation became available during this generation. Still offered in two- or four-wheel drive, the Tahoe offered two new V-8s: a 275-hp 4.8-liter or a larger 5.3-liter that made 285 hp. Both paired with a four-speed automatic transmission. In this generation's last two years, the Tahoe's 5.3-liter V-8 saw a slight power bump, and an off-road inspired Z71 was available.
Read more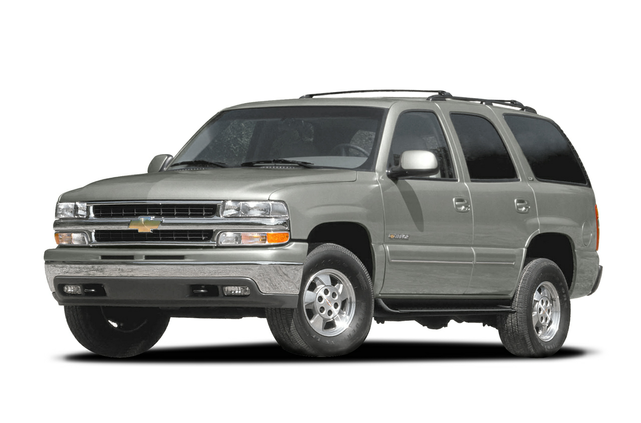 1995–99 Tahoe

The boxy mid-to-late-90s Tahoe was originally available in two body styles. Four-door Tahoes came standard with two-wheel drive and a 200-hp, 5.7-liter V-8 that paired with a four-speed automatic. A two-door, four-wheel-drive variant offered an optional turbo-diesel 6.5-liter V-8 … that paired with a five-speed manual. First-generation Tahoes were capable and rugged off-road, but they had a harsh ride on the streets as an everyday driver. The welcoming, trucklike cabin sat either six (with the optional front bench seat) or five, and had optional heated leather seats and a two-piece tailgate that opened to a cavernous cargo area when the second-row seat was folded flat. Antilock brakes were standard. Over time, the 5.7-liter V-8's power rose to 255 hp, and in 1998 GM's AutoTrac automatic four-wheel-drive system became available with push buttons on the dash for 2WD, four-wheel low and neutral.
Read more