Often billed as America's sports car, the Corvette has been in continuous production since 1953, when just 300 were built. Every one of those cars were white and powered by a six-cylinder engine. Since 1955, all Corvettes have had V-8 power. Throughout the model's history, all Corvettes have been two-seaters, with a composite body and front-engine, rear-drive layout — until now, as the 2020 Corvette debuted a mid-engine design. This iconic sports car has always enjoyed a loyal fan base and remains a bargain compared with more exotic alternatives.
2020–23
2005–19
1997–2004
1992–96
Latest generation
2020–23 Corvette
As redesigns go, it doesn't get more dramatic or bolder than what the Corvette got for the 2020 model year. For the first time, the V-8 engine that powers the car is tucked behind the two-seat interior. That engine makes 490 horsepower and teams with an eight-speed… dual-clutch automatic transmission. The new design retains some familiar Corvette design cues, but the mid-engine layout gives the car new, eye-catching proportions that rival exotics like the Acura NSX and Audi R8. Inside, the Corvette features a driver-focused cabin dominated by a central touchscreen and a ridge that extends from the dashboard to the center armrest.
Read more
MSRP range

$64,200–$83,150

Consumer rating
Combined mpg

19

Body styles

Convertible, coupe
Previous generation
2005–19 Corvette
Powered by a 455-horsepower, 6.2-liter V-8 engine, the current Corvette is both the most technologically advanced and most capable version to date. The C7 uses an aluminum frame and carbon fiber to help reduce weight, and cornering grip exceeds 1g right out of the box. Designers also made improve…ments in interior quality and materials. This generation marked the return of the Stingray suffix. Coupe and convertible body styles continue, along with Grand Sport, Z06 and ZR1 versions with even more performance.
Read more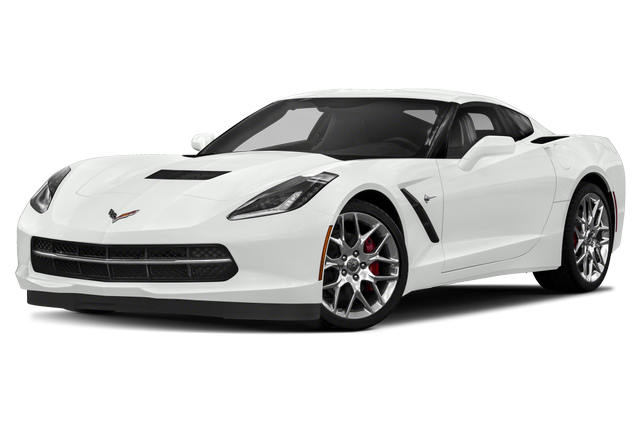 MSRP range

$55,900–$125,400

Consumer rating
Combined mpg

15–18

Body styles

Convertible, coupe
Notable features in 2019:
MyLink multimedia system with Apple CarPlay standard
Removable roof panel (coupe)
Performance data recorder available
Coupe or convertible
Aluminum frame, composite and carbon-fiber body panels
High-performance 650-hp Z06 version available
1997–2004 Corvette

Lighter and leaner than the previous version, the sixth-generation C6 Corvette lost 5 inches in overall length but gained an incrementally longer wheelbase. Interior quality was hugely improved, and the Corvette went without hidden headlights for the first time since 1962. Coupe and …convertible body styles were once again offered. Power came from a 400-hp, 6.0-liter V-8, which was replaced in 2008 with a new 6.2-liter V-8 good for 430 hp. Z06, ZR1 and Grand Sport models joined the lineup over the years, and there were seven versions by the 2013 model year.
Read more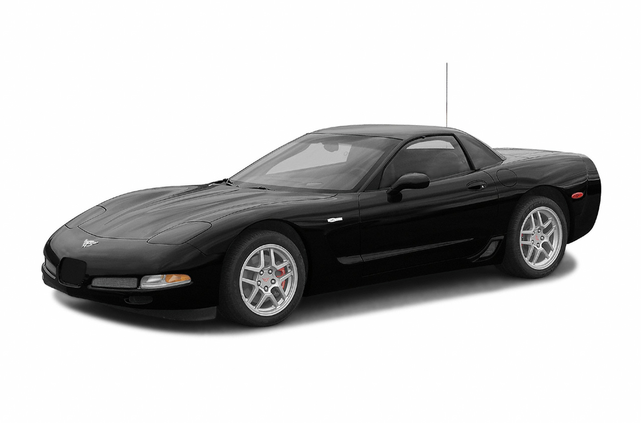 MSRP range

$43,835–$52,185

Consumer rating
Combined mpg

–

Body styles

Convertible, coupe
Notable features in 2004:
350-hp V-8
Available 405-hp Z06 version
Special Commemorative Editions
Active handling system
Magnetic Selective Ride Control
1992–96 Corvette

A major redesign brought reduced weight and improved handling, thanks in part to nearly 50-50 front-to-rear weight distribution, with the engine aft of the front suspension and a rear transaxle in place of a conventional transmission. Power for the C5 came from a 345-hp, 5.7-liter V-…8. A convertible joined the coupe in 1998, followed by a hardtop in 1999. The first Z06 arrived in 2001 with 385 hp and a top speed of more than 170 mph. New tech features included an optional head-up display in 1999 and keyless entry in 2000.
Read more

MSRP range

$37,225–$45,060

Consumer rating
Combined mpg

–

Body styles

Convertible, coupe